More Website Templates @ TemplateMonster.com - September08, 2014!
About Us
The Care certificate Game was developed as a joint venture between Focus Games Ltd and GelticH Ltd.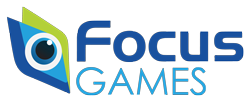 We've been developing educational board games in healthcare since 2004. Our games are built around specific healthcare issues and are easy to play but deliver a sophisticated learning experience.
Games encourage interaction, engagement, teamwork and fun. They are designed to bring people together and change their thinking and behaviour to improve collaboration and performance.
Our games simplify issues into a series of meaningful discussions and decisions that immerse players in a motivational process of learning through experience. Our games can deliver measurable changes in behaviour and performance.

Visit Website View Other Games

GelticH Ltd was formed by Loo Blackburn RGN with 30 years' experience of working within the health and social care sectors. In 2012 Loo was awarded a funded fellowship by the Thames Valley Leadership Academy to explore her belief that the quality and safety of patient care would be enhanced if support workers had greater access to high quality training and education.
Understanding the many barriers these workers face regarding their education and training needs, Loo saw the enormous potential of developing innovative methods of training.
The Care Certificate Game is a joint development between GelticH and Focus Games, designed to support the training and assessment of the Care certificate.
To order a copy of the game visit our secure online shop by clicking the blue "Order" button. You can pay by credit card, PayPal or provide a purchase order. (The game was co-developed by Focus Games Ltd and it is their online shop that you will be taken to).
Price £150 exc. VAT and delivery.
Order